Tiger Jam Auction Night
Friday, April 11 at 7:00 pm
Legends at Bennett Valley after the golf tournament
$20 tickets – submit payment to office with the flyer or click here to buy: http://proctorterracepta.org/buy-tiger-jam-tickets
Click here to volunteer for the events.
It's not too late for you to decide to come to Friday night's "TigerJam" after-golf-party and auction.
Even if you're not golfing, you are encouraged to attend this fun, casual, adults-only event.
Tickets are $20 per person and available at the door.
Heavy passed appetizers will be served – not a sit-down dinner.  We're keeping it lively!  Cash bar.  Live band outside on the patio and a DJ inside at Legend's at the Bennett Valley Golf Course.
You don't want to miss out on the fun!  This Friday, April 11, starting at 7 PM.
We have dozens of affordably-priced silent auction items.  
Many with starting bids under $40.
  And if your tax refund is burning a hole in your pocket, why not get a head start on your deductions for 2014 by making a donation to Proctor Terrace!
This year's live auction lineup is listed below just to tempt you.  Insider tips:  Get some friends together and organize a group to bid on some of these big-ticket group dinners.  If you can't make it to the auction to bid yourself, find someone who's going and let them bid on your behalf, then keep in touch by cell phone to see if you win.
You won't regret making great memories by enjoying these unique experiences, knowing the money you're spending is benefiting your kids!
Lot #1:  Savory Sonoma Valley
Dine in the surroundings of the quaint Sonoma Square.  The Girl & the Fig restaurant's divine delicacies await you!  Stop next door and visit the tasting room at the Hawkes Winery where you'll enjoy a VIP tasting for 2.  And then top it off with a night's stay at the Trinity Road Cottage.
Donated by:  Top That Yogurt, Giannina Hawkes, and Girl & the Fig
Valued at:  $400
Lot #2:  If My Friends Could SIMI Now
Six of you will enjoy a private dinner at the beautiful SIMI Winery in Healdsburg.  Known for its historic, elegant buildings, soothing redwood grove and surrounding gardens.  Savor a delectable, meticulously prepared dinner paired to perfection with specially selected SIMI wines.
Donated by:  SIMI Winery
Valued at: $650
Lot #3:  Wine Country Romance
A memorable romantic getaway awaits you at the Madrona Manor Wine Country Inn & Restaurant.  Two nights lodging (Sunday night thru Thurs) and a $100 certificate towards dinner will keep the romance alive.  Paired with a tasting for 2 from Everett Ridge Winery.
Donated by:  Steve Mayer & Everett Ridge Winery
Valued At:  $850
Lot #4:  Fro-Yo a Go-Go Mega Party
Celebrate the end of a sports season or the school year with an unforgettable Private Party for up to 80 people including hot dogs, beverages, mobile frozen yogurt0 people machine and toppings bar from "Top That" Yogurt.  And no party is complete without an extreme jumpy on hand!  Located at Gerhard Ranch, 4 acres in rural Santa Rosa (Willowside & Piner Road area).
Donated by:  Top That Yogurt, Party Jump, and Charlie & Tiffany Woods
Valued at:  you can't put a price on this kind of fun!
Lot #5:  Stark Reality
Chef's tasting for 12 served at Stark's Steakhouse.  Enjoy dining below sea level surrounded by fine wines, and experience the only Private Wine Cellar dining in Sonoma County.  All beef is hand-selected by chef/owner Mark Stark, James Beard Foundation 2013 Outstanding Restaurateur Semifinalist.  An experience to be treasured and long-remembered.  This was offered at a previous Proctor auction and resulted in a bidding war.  Ready, set, bid!
Donated by:  Mark & Terri Stark
Valued at:  $1,200 +
Lot #6:  Amazing Abalone Feast
Dinner for 12 is served in your home, fresh abalone and all the delicious sides.
Donated by: Charlie & Tiffany Woods
Value:  priceless
Lot #7:  Take Flight!  Alexander Valley Adventure
Proctor Parent and pilot Michael Kosta has generously donated a once-in-a-lifetime experience and will fly you in his private plane for an hour-long sight-seeing adventure above beautiful Alexander Valley.  After your flight, enjoy a VIP tour and tasting at the Hawkes Winery. Then top it off with a night at the Romo Vineyard Inn.  Relax in the Jacuzzi and revel in the spectacular views from the deck at the private estate vineyard.
Donated by:  Michael Kosta & Giannina Hawkes and our friends at the Romo Vineyard Inn
Valued at: $750
Lot #8:  Discover Your Bliss
Lose yourself in the relaxed atmosphere at Solage Calistoga which combines Michelin star-rated cuisine with an award-winning spa experience.  For a couples or girls-night-out getaway that is both sophisticated and carefree.  Discover your bliss during your one night stay at the posh Solage Calistoga.  22 acres of gorgeous grounds.  Warm woods, native stone, indigenous landscaping and unique sculptures and water features connect the balance of the organic with the contemporary.
Donated by:  Solage Calistoga
Valued at:  $600
Fun Upcoming Events:
1. Golf Tournament, Friday April 11 at Bennett Valley Golf Course
At Bennett Valley Golf Course
Sign-up forms and information here
Click here to volunteer
2.. Tiger Jam Auction, Friday April 11 at 7:00 pm
Legends at Bennett Valley
$20 tickets for a fun night of eating, drinking, dancing and bidding!
Tickets and information here.
The Band "The Manus Band" will be playing. Click here to listen.
3. Spring Dance …April 18th 6:30-8:30 pm
Free Spring Family Dance in the MPR
"Dancing Through The Decades" With DJ Fiz-Nick Rick
Come dressed in attire from your favorite decade to add to the fun!
Refreshments will be available for purchase
Note: Children must be accompanied by an adult.
If anyone is interested in volunteering, contact Nicole Manville nmanville@sbcglobal.net
General PTA Meeting (morning time)
Tuesday, April 8 at 8:30 am in MPR
Come vote on the new marquee and provide input for next year's officers and budget.
Dine and Donate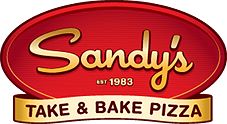 Don't forget that this week is the Dine and Donate at Sandy's Take & Bake Pizza. Between today and Friday, anyone who goes in and mentions Proctor Terrace when they pick up an order will have 30% of their order donated to our school.
After School Enrichment
There is still space for 10 kids in the KidScience After-School class, which began on March 27th!
Flyer with registration info below. The class takes place for 4 more Thursdays from 2:30-3:30 pm in Mrs. Forrest's classroom. There have been rave reviews about the class so far!
Click here for the flyer with registration.
Also, Lego Engineering begins THIS Monday, April 7th. Make sure you've registered your
1st-4th grader for this fun Lego class, if you haven't done so already. The session is for 5 Mondays from 2:30-4 pm.
To register go to : www.play-well.org
For any questions, please contact Kathy Doig skdoig@sonic.net or 707-545-7691
Family Picnic
Thanks to all who donated and came to the picnic.  It turned out to be a great success!
Odyssey of the Mind
On March 8, a number of student teams from Proctor Terrace School participated in the Odyssey of the Mind regional event and competition, attended by teams from all over the North Coast region. They had enormous fun, and were excited and enthused. Two of our Proctor Terrace teams will be going to the State competition this weekend in Brentwood (Contra Costa County). A Division 2 team from Santa Rosa Middle School with two Proctor Terrace 6th graders won their division, and will also be attending the State competition this weekend. Best of luck to all of these students!
State Testing
Students in Gr. 3-6 will begin the new State testing program on April 7. This is a "test of the test." All assessment will be done online on our school computers. Our teachers have been receiving training on this new system, and students have been taking practice and training tests. Students will not receive scores for this year's assessments. Next year, they will only receive scores indicating percent correct. The new scoring and reporting system is expected to be in place in 2016. This is all part of turning our schools into 21st Century Learning Centers (over 13% of the 21st Century has already gone by!).
Food & Nutrition
Snack and lunch food at school is expected to be healthful and nutritious, in accordance with the District Wellness Policy and Healthy Kids initiatives. A number of students have recently been bringing junk food for snacks and lunch. Students should not be bringing junk food with little or no nutritional value to school, nor should they bring soda to drink. Staff members do monitor what students are eating, and may prohibit them from consuming such unhealthy foods. Parents need to ensure that the quantity and type of food for snack and lunch is appropriate, and are encouraged to check the nutrition labels of foods they provide for their children. We all want our students to develop healthy eating habits and to make healthy choices. They will take these habits they are learning now into adulthood.
Occasionally, comments are made about the healthfulness of school lunches. Parents need to be aware that Santa Rosa City School lunches exceed the nutritional recommendations of U.S. Department of Education and the U.S. Department of Agriculture for school lunches.
Teacher Training
In order to change teaching strategies to implement the Common Core State Standards and 21st Century learning in our classrooms, all of our Proctor Terrace teachers have participating in multiple Professional Learning opportunities throughout this school year. Some of the training has taken place after school on-campus, and much of it has been over multiple days away from the school. Some of our teachers will also be continuing this learning during their Summer break. This extensive training will continue next year and into the future. Our educators are dedicated to life-long learning to provide the best educational experiences for all of our students – your children.
PTA Positions 2014-2015
Looking for a great way to help our school? You're in luck.  The PTA has several positions available for the year of 2014-2015. We have to fill these positions ASAP!
President/Co-President
Vice President
Book Fair Chair
Walk-a-thon Chair
Membership Chair
Conducts membership campaign. This includes coming up with a slogan, making flyers, attending school events to promote Memberships (Ice Cream Social Night, Back to School Night, etc.)
Attend hour long District Membership Seminar in August.
Responsible for administration of paper and online memberships. Coordinate with Treasurer to be sure checks are being made to State PTA.
Pass along any new membership perk information to PTA members.
Provides updated membership roster to PTA Secretary prior to each general membership meeting.
Provides membership e-card to new members.
 This position is busiest at the beginning of school but tapers off the end of September when the Membership campaign is done. This job takes about 15+ hours overall, but can vary. It is best to find someone to co-chair this position with you. It may not be the most glamorous job, but it's a very critical one!!!
Tiger Tog Coordinator (Spirit Wear)
Dine and Donate Coordinator
School Directory Organizer
Contact us at ProctorPTAboard@gmail.com for more information.
Talent Show
All student acts must audition.
Students must come to auditions and rehearsals with all necessary props, music, etc.
No lip syncing
No singing over original artist's voice.
All acts must stay under two minutes.
Students must come to all rehearsals.
Students can audition individually or with students from any grade level or class.
In addition to rehearsals at school, students should be "practicing and perfecting" the act.
Teachers may sponsor a class number
Groups must sign up in order to audition.
Multipurpose room will be closed to all except those who are auditioning and practicing.
Important Dates and Times
April 7th-10th – Audition Signups (In Main Hallway)
April 14th – Tryrouts, 2:30 – 4:00
April 15,17,21 – Rehearsals, 2:30 – 3:45
April 24th – Dress Rehearsals, 2:30 – 4:00
April 25th – Talent Show, 7:00pm
Art Docent
Volunteers needed for the Art Docent program to start training for next year.  Click here to find out more.
Other Important dates:
4/16: Volunteer Tea in the Garden at 1:45
4/18: Crazy Hair Day
4/30: Art Adventure Day
5/8: Open House and Minimum Day