Spring Family Dance

This Friday, April 18 at 6:30 pm
Multi-Purpose Room
Music, Games, Photo Booth
All students welcome but must be accompanied by an adult
Free Entrance!
Quick, Easy Survey For How District Should Improve Proctor Terrace
Go to this website and click on the survey button. It takes only a few minutes and will allow you to tell the District how you think it should spend money at Proctor!
www.srsc.k12.ca.us
Campus Beautification
Thank you PTA for the new umbrellas for the tables by the portables.
I think the kids really enjoy having shade when they're using the tables now. 🙂
Also, if there are any parents interested in helping with weeding around campus / campus beautification, contact skdoig@sonic.net
Golf Tournament and Tiger Jam
Thank you for everyone who participated in the Proctor Terrace Golf Tournament!
We are still waiting for all expenses to be calculated but it looks like we are going to meet our goal. We will report the final totals at next meeting.
Golfers enjoyed a perfect day at Bennett Valley, and won amazing prizes.
The Tiger Jam was a casual night of great live music, food and lots of smiles 🙂
Our silent and live auctions were a tremendous success thanks to our community support and the help of many of our school parents.
Our Proctor Terrace golf shirts are still up for grabs. $20 adult $15 kids. Contact me at 7074949955 or at 707equity@gmail.com.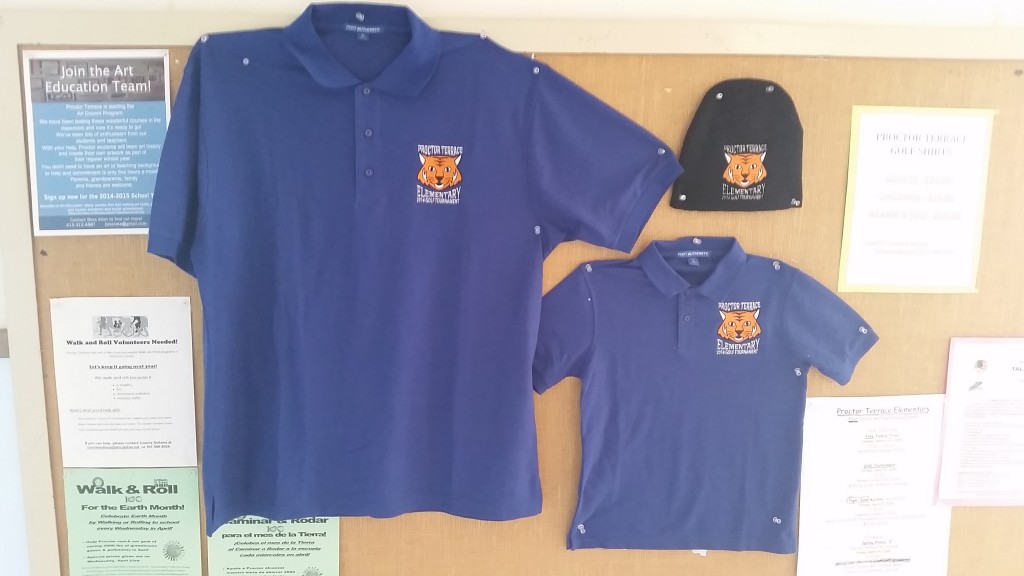 Make sure you come next year! This is a great night of spirit for our school!
If you would like to volunteer for this year's thank you's, next year's committee, or for the Walkathon at the beginning of the school year, contact Charlie Woods at 707-494-9955 or 707equity@gmail.com