Daylight Savings Time
Don't forget that Daylight Savings Time ends this Sunday.  Don't forget to set your clock back one hour before you go to bed on Saturday night.
General Membership Meeting
Our next PTA meeting will be November 12th in the MPR at 6:00pm.  Santa Middle School will be there for about the first 30 minutes.  After that we will discussing a wide variety of topics that range from events to come to where the PTA unallocated funds may be spent on and much more.
Walkathon
Congratulations to our Walk-a-thon Class Winners, who will be enjoying their parties this Friday 11/1:
 Top Walking Class – Mr. Swedenborg's 4th/5th grade class
*Thank you to Baskin Robbins for generously donating ice cream
Top Earning Class – Ms. Schmidt's 4th grade class
*Thank you to Mombo's Pizza for generously donating pizza
All other Walk-a-thon winners, sponsors and donors will be posted to the school website soon.
A HUGE Thank You to all the parents, families and businesses who contributed to the $30,000 total this fundraiser generated
for our school.  WOW!
Tigerfest
We all had such a great time at Tigerfest and I hope you and your family also enjoyed it too.  Hannah Averbuck won the raffle with the pumpkin carved by parent Andrew Stanbro. Congrats!
Special thanks: to all the volunteers that worked so very hard, The Baker Family for the hamburgers, cheese and buns donation, The Berger Family for the donation of all the popcorn popped and ready to go, all the cakes and cupcakes donated for the treat walk, and all those that donated candy. Thank you for lending tables, awnings, coolers, and water jugs so we could provide free water. Also if you have not picked up your table or awning please contact me at amandastanbro@gmail.com to arrange pick-up of item.  I want to take a minute to thank La Tortilla Factory for their donation of the pita bread and Smart and Final for their $25 donation as well.
I would love to hear your favorite or least favorite things about Tigerfest this year. Please continue to post your pictures online or email them to me. If you have any ideas for next years Tigerfest please contact me.  I'm going to start planning next year's event and would love to hear your ideas so I can hopefully include them next year.
Thanks so much for all your help!
Girls on the Run 5K Family Fun Run/Walk
Saturday, November 9th at 9:00 AM
Rohnert Park Community Center
5401 Snyder Lane, Rohnert Park
Join us! Lace up your shoes and join over 375 3rd-8th grade girls,
from all over Sonoma County, in this family fun 5k open to the community.
It is a flat, paved, tree lined course using the lovely Copeland Creek Pathway.
Anyone from the most competitive runner to the recreation walker can participate.
Families, friends, and strollers are welcome! Come rain or shine to….Run, walk, cheer!
Online registration ends Nov 5th at midnight, (late registration fees begin on Nov 6th)
In store registration and packet pickup at Fleet Feet on Fri Nov 8th from 10 AM to 7 PM
Race Day registration available from 7-8:45 AM
To register, visit http://www.gotrsonomacounty.org/events.html
To volunteer, visit http://www.gotrsonomacounty.org/volunteer.html
To sponsor, visit http://www.gotrsonomacounty.org/partners.html
Walk and Roll
Nov 4, 7:45- 10am – Safe Routes to School… we have 4 parents so far, the Principal, law enforcement, Public Works, engineering and Dept of Health coming to do a walk through our neighborhood for the trouble spots that may make things difficult for our children to get to school safely. This is our chance to have our voices heard and possibly have changes made. We are lucky to be one of 10 schools to have received a grant to help us examine safety concerns. It is a one time commitment. Let me know if you want to join us on this walkabout. conniesultana@sbcglobal.net, 588- 8026.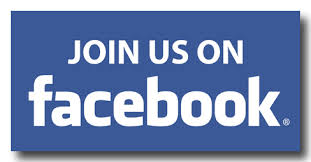 PROCTOR TERRACE PARENTS