Spirit Day
Our first spirit day is this Friday.  Wear your pajamas!
Winter Break Reminder
This is just a reminder that all Santa Rosa City Schools will be closed for Winter Break December 23-January 3. School will resume on January 6, 2014.
Lost and Found
All items remaining in the Lost and Found after December 20 will be donated to a local shelter. Please remember to check for any clothing or lunch containers your child is missing.
Kindergarten Registration
Registration for Kindergarten begins on Tuesday, January 14, 2014.
Calling All Parents! Campus Beautification Helpers Needed!
The PTA has plans to install 6 square tables in the courtyard outside the portable classrooms at the back of the school. These tables were purchased with PTA funds and will be used for small group activities.
Before the School District staff installs the tables, we need to spruce up the portable area. Due to malfunctioning irrigation and lack of rain, most of the shrubs have died and/or are dying and the trees need to be pruned. We also would like to install a hard-scape pathway (pavers), but this project can be done at a later date.
We are hoping to use parent volunteers or donations by local landscaping businesses to remove the shrubs and their roots and to prune the trees in the portable courtyard.
Can you help? Is your family in the landscaping business? Do you have connections with a local arborist or landscaping business?
If you would like to get involved with this project, please contact Kathy Doig :
skdoig@sonic.net or 707-545-7691.
Additional campus beautification projects needing parent volunteers:
Re-building the wall ball backstop on the blacktop and re-building one raised bed by the portable area. If you have carpentry skills and/or connections with a wood supplier, please contact Kathy Doig or Mr. Mayer. Thank you!
2013 Scholastic Book Fair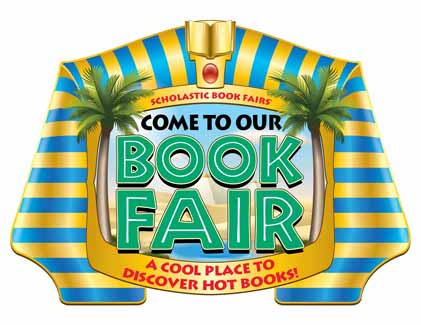 Thanks to all the volunteers to helped make the bookfair a success!
Golf Tournament/Family Picnic/Auction

The Proctor Terrace Family Picnic and Golf Tournament is coming on March 29! Our Family Picnic at Galvin Park will feature food, music, games and silent auction prizes. There is no admission fee and everyone is welcome!  Please save the day to enjoy with the Proctor Family 1pm-5pm.
Parents are welcome to come to Legend's at 5pm for hors d'oeuvres, beverages, a live auction and dancing. Join the golfers into the evening to party and raise money for our school.
The Proctor Golf Tournament is BACK!  Bennett Valley Golf course is hosting a fun-filled tourney with hosted holes, a dozen contests, and HUGE PRIZES!  If you are interested in playing, volunteering, or partnering with us to raise money for Proctor Terrace, please email Troy Cox at 
troym84@yahoo.com
, and Charlie Woods at 
707equity@gmail.com
.  This will be an amazing time!!
A Tennis Tournament is brewing that afternoon during our festivities.  If you are a tennis player, or are interested in helping with a tournament, please contact Charlie Woods at 
707equity@gmail.com
 or 
707-494-9955
.
Upcoming Events
December 20                Spirit Day – Pajama Day
Dec 23-Jan 3                 Winter Break – NO SCHOOL
January 14                    PTA Meeting, 6:30 p.m.
January 17                    Spelling Bee, Gr. 4-6
January 20                    Martin Luther King, Jr. Day – NO SCHOOL
January 24                    Geography Bee, Gr. 4-6
Happy Holidays and have a safe winter break!