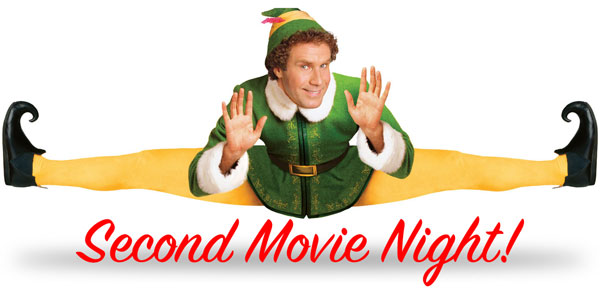 2nd Movie Night – Save the Date:
Our next movie night will be on Friday, December 11th. Doors open at 6pm and we'll screen 'Elf' at 6:30pm. Jammies, blankets, and pillows are encouraged. Admission is totally FREE but refreshments will be on sale at the snack bar. Doors open at 6pm and the show begins at 6:30pm.
A supervising adult is required for all children. The movie is rated PG (Parental Guidance Suggested) and some scenes may be unsuitable for young children. Here are some notes from parents at IMDB and here is the Common Sense Media parent guide.
Contact Emily White at em3119@gmail.com if you have questions or would like to help.
Amazon Associate Program Update:
Thank you very much for your continued participation in the Amazon Associate program. We have earned $212.35 in less than one month! Please continue to utilize this program by going to the Proctor Terrace Amazon page and clicking the Amazon logo.
Please help spread the word by sending the Proctor Terrace Amazon page to your friends, family and coworkers. This is especially important going into the holiday season. You will not receive confirmation that 'it worked' but as long as you click the Amazon logo before your shopping session it works perfectly.
Here is an overview of your participation to date, the 'Advertising Fees' column represents the amount of money we've earned:

School Board Meeting:
The next Santa Rosa City Schools board meeting is Wednesday, November 18th, 6:00pm at City Hall. Here is the agenda.
iDo 26.2 Program:
Proctor Terrace Elementary is participating in the iDo26.2 program. The goal is for every student to walk a marathon, 26.2 miles minimum for the year (kinders walk half, 13.1). All participants will earn a t-shirt and good health. This year, the iDo26.2 program has joined with the Center for Well Being. The program ends with voluntary participation in The Human Race.