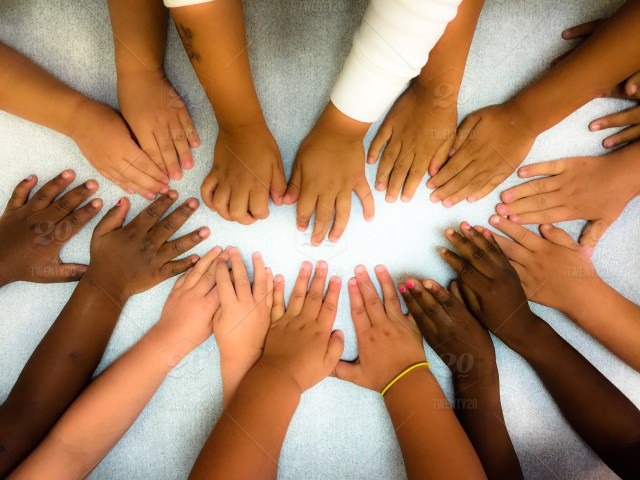 The PTA encourages all families to spend time learning about and celebrating our different cultural backgrounds. Here are some community resources:
READ: Explore the Multicultural reading recommendations from the Sonoma County librarian, including adult reading suggestions. These reading recommendations were created just for Proctor Terrace! The PTA has purchased 12 of the 15 KA-6 books for our school, in support of inclusion and diversity.
Additional reading recommendations can be found on the Conversations in Common website.
LEARN: Join Proctor Terrace teachers and Ms. Carla from the Garden as they share Multicultural stories with you! (Tip: Listening to stories counts toward Read-a-Thon minutes!)
LISTEN: Check out the Playlist from Hidden Valley Elementary Principal, Brad Coscarelli. Principal Coscarelli created this playlist in honor of Dr. King's birthday. Available on Apple Music and Spotify
COOK: Bring the family together with this cooking video from Little Monster's Culinary, as she whips up a delicious churro chip and horchata dip in just 12 minutes! Download the recipe card
COOK: From the Children's Museum of Sonoma County
The Chinese New Year (or Lunar New Year) is a 15-day celebration that starts in January or February. Dependent on the moon cycle, the date of Chinese New Year changes each year, but it will always fall sometime between January 21 and February 20. This year (the Year of the Ox) falls on February 12. Celebrate the new year with a delicious treat, sweet rice balls, called Tang Yuan.
These sweet rice balls symbolize family togetherness, making this a great dessert to enjoy with your family!
Try making Tang Yuan at home, and learn more about how families from around the globe celebrate with these kid-friendly holiday recipes
CELEBRATE: Celebrate stories from Santa Rosa's Black, Indigenous, People of Color at the City's Multicultural Roots Project. Read stories and facts about local BIPOC leaders, as well as historical events and places that have shaped Santa Rosa and Sonoma County into what it is today.