Proctor Terrace's Annual Halloween Festival
LOCATION: Proctor Terrace Elementary
Sunday, October 28th
And the winners of our Raffle Baskets are…(insert drum roll here):
Jacqueline Lichtstein (2 winning tickets!)
Elisa Palma Hancock
Leslie Melodia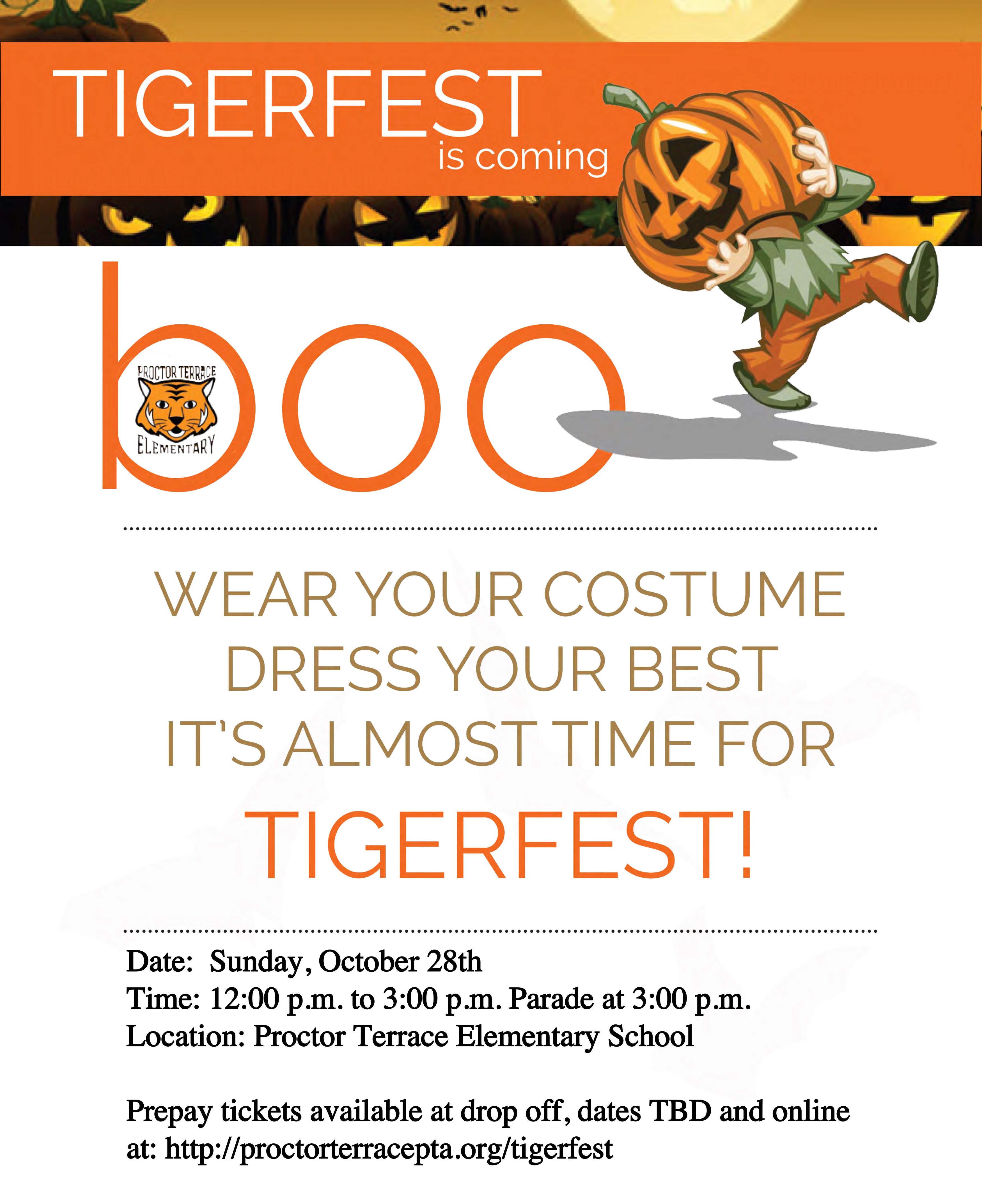 What is Tigerfest?
Tigerfest is our annual Halloween Festival where kids can show off their costumes, play games, win prizes and candy. This is an event that is open to the public and has been a Proctor Terrace Tradition for over 65 years.
What do we need FROM YOU (the families) for Tigerfest?
*We need donated Candy and/or Prizes. The donation bucket is in the front hall way, near the office.
This fun, family friendly event can not be possible without your help! Parents, Aunts, Uncles OR Grandparents are ALL welcome to volunteer!!
How can YOU help????
Sign up to Volunteer, we still need LOTS of help! Sign up to volunteer online:
Preparations are underway for Proctor Terrace Elementary School's annual Halloween carnival. Over 60 years of Halloween fun! There will be lots of games, prizes, food, music and fun! Tigerfest is hosted by the PTA and can only happen with your support.
Thank you for your support and involvement!
Questions? Contact us at tigerfest@proctorterracepta.org