Friday, September 27th
1:25 – 4pm
What is Walk a Thon?
Walk a Thon is a major fundraiser for our school. We rely on the funds generated to provide classroom enrichment, field trips, after school sports, educational assemblies and much more. The goal of this fundraiser is to encourage children to participate in a healthy activity while raising money and HAVING FUN!
We have raised over $18,000 so far! Help us to get to our goal of $30,000!

Please click here to register your student.
Check our fundraiser status here!
Awards Assembly: Friday, October 25th
THANK YOU FOR AN AMAZING EVENT!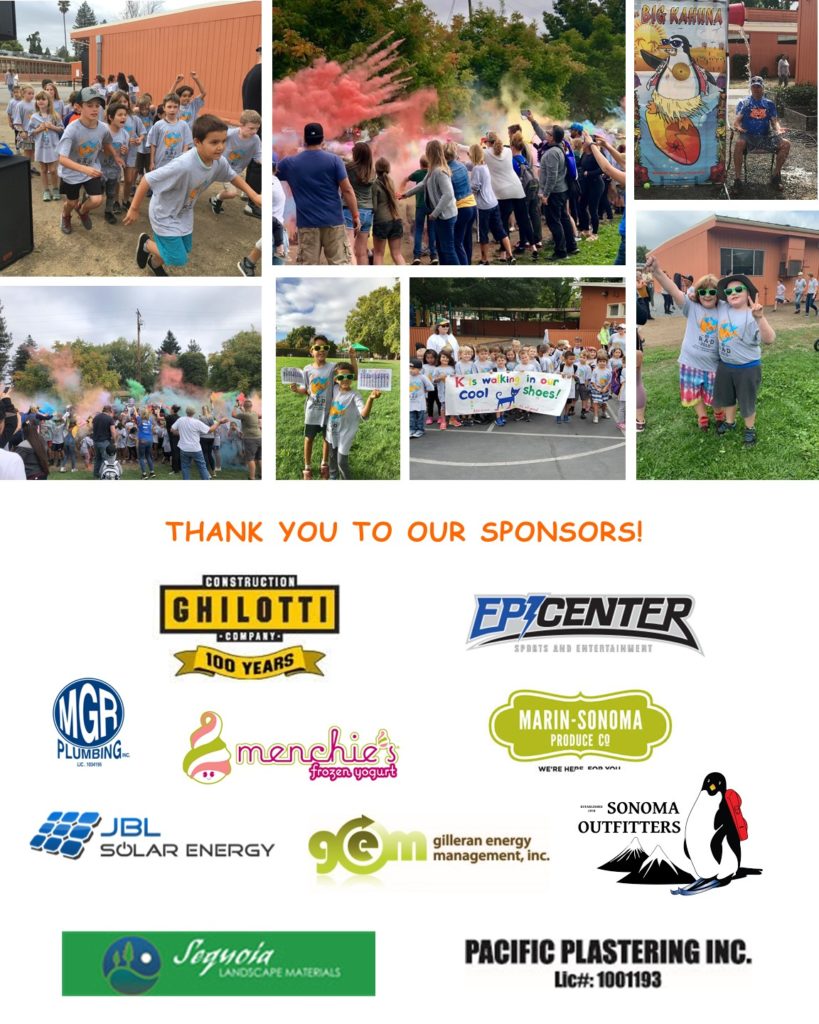 A few notes to help you plan ahead…
All participating students need to provide a signed permission slip
TK & Kindergarteners need a parent or designated responsible adult to participate in the event from 1:15pm until 4:30pm.
1st-6th graders need a responsible adult to participate starting at 2:25pm.
Please have your child wear appropriate clothing and footwear. Bring a reusable water bottle.
Please put sunscreen on your child and hats are encouraged
Color blast occurs around 3:45pm. Volunteers will be throwing colored corn starch at your children as they run by. If your child has respiratory issues and you do not want them to participate you may consider picking them up before 3:45pm.
Volunteer Opportunities
There are many great volunteer opportunities to make this event a success. You can volunteer while being the on-site parent. Most volunteer positions are for specific time shifts which still allows you to participate and enjoy the event with your family!
We are currently seeking volunteers. Click here for signupgenius.
Here are some helpful Walkathon links, all included within the Walkathon packet sent home: