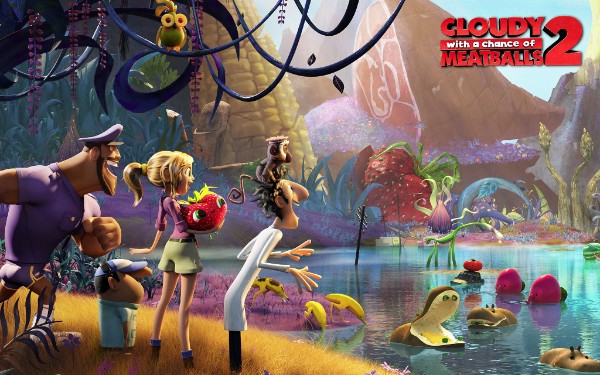 2/24 – Disfruta!:
¡Disfruta! spanish classes begin this week!
Registration and payment must be received online before your child's class begins. If you have already registered, please look for a confirmation email with room assignments this evening. Note: we have now opened our Tuesday and Thursday classes to all ages. Sign-up instructions are listed below.
Enroll your child in a 2nd day of Spanish!
We are opening up our Thursday computer-based class to all ages. Computers will be used to supplement our Spanish curriculum. Add a second day of Spanish. (2:30-3:15)
How to sign up:
Click here to visit our website. Click on your child's school.
Fill out the registration form
Make payment ($125)
PayPal (no account necessary)
Credit card (by phone)
Check (Payable to: Language Truck)
Mail to: PO Box 4051 Santa Rosa, CA 95402
Schedule:
No class for Spring Break: March 21-25
Proctor Terrace:
Wednesdays K-2nd 1:30-2:15 (2/24-5/4)
Thursdays 3rd-6th 2:30-3:15 (2/25-5/6)
---
3/4 – Movie Night:
Our next movie night is Friday, March 4th. Doors open at 6pm and we'll screen 'Butty with a Chance of Meatballs 2' at 6:30pm. Jammies, blankets, and pillows are encouraged. Admission is totally FREE but refreshments will be on sale at the snack bar. Doors open at 6pm and the show begins at 6:30pm.
A supervising adult is required for all children. The movie is rated PG (Parental Guidance Suggested) and some scenes may be unsuitable for young children. Here are some notes from parents at IMDB and here is the Common Sense Media parent guide.
Contact Emily White at em3119@gmail.com if you have questions or would like to help.
Buy your Dinner, Dance & Auction tickets at Movie Night and receive a special gift!
---
Dinner, Dance & Auction:
Don't forget- SAVE THE DATE- April 9 for the Dinner, Dance, Auction spring fundraiser.
Join the parents and PTA of Proctor Terrace for a "Night in Italy" on Saturday,April 9th at 6pm at Ellington Hall, 3535 Industrial Drive. Enjoy a pasta dinner catered by Bruno's on 4th, libations, silent and live auction, dancing and more!
Ticket prices are $30 per person or $275 for a table of 10.  For an additional $5 per person, Santa Rosa's own "Rosie" the trolley will shuttle you from Proctor Terrace to the Ellington and back to PT (spaces are limited for this option so be sure to reserve your spot along with your ticket now!)
Treat yourself to a Night in Italy, without leaving Santa Rosa!  We look forward to seeing you there!  Buy your tickets on our website.
P.S. We are still looking for donations including wine, season tickets, restaurant gift cards, vacation rentals, and more. Please email the DDA committee atdda@proctorterracepta.org if you can help!
Millie Grazie,
The DDA Committee
---
WANTED: YOUR SMALL JUNK ITEMS FOR OUR ART PROJECT!
The art docents are collecting small items to be used in an upcoming 4th grade assemblage art project, inspired by the work of sculptor, Louise Nevelson.Students will be gluing items on to a 9″x12″ board.
We are looking for any small cast-offs that you are willing to part with including: buttons, wooden blocks, craft sticks, small toys (broken is fine), hinges, locks, keys, hardware, thread spools, corks, jewelry, beads, any craft supplies, wire, you-name-it, we-want-it!
There will be a collection box in the long hallway next to the Art Docent supply closet for your donations, marked "ASSEMBLAGE SUPPLIES". Thank you for thinking of us as you dive into your spring cleaning. Your junk is our treasure.
Gratefully—Your 4th Grade Art Docents
---
Noon Supervision Position:
We have an opening for Noon supervision. This is a paid position. Please email Mrs. Olmsted if you're interested.
---
Emergency Food and Water:
You will soon receive an email home from the teachers requesting a bottle of water, and a small quart-sized bag per child:
The bag should contain: 
A photo of your family
A notebook & pencil or other distraction
A snack such as beef-jerky or cheese crackers
A small flashlight like this
These bags will be kept in your child's classroom in the event of a prolonged emergency such as an earthquake.
In the event that you cannot provide these items please let your teacher or class parents know and we'll provide these items for you.
We're also starting a PTA Committee for emergency preparedness. Are you a prepper? Do you know all about what it takes to survive short-term during an emergency? Please consider joining this committee. Thanks!
---
PTA Board for 2016-2017 School Year:
Are you interested in joining the PTA in a leadership position? Please let us know via email. We'll begin the election process for 2016-2017 PTA positions at the March PTA meeting (3/3/2016 @ 7pm).
Board positions include:
President
Vice President
Treasurer
Secretary
Additionally there will be many committees and opportunities to help in the 2016-2017 year. These committees are directly responsible for fundraising efforts to benefit your children.
If you have any questions, please email Kristina Kiessig
Amazon Update:
Please remember to use this link before you shop at Amazon. You canbookmark this link and use it for future Amazon visits.
Every bit helps, thanks! Here's the current breakdown of Amazon money through 2/24/2016: