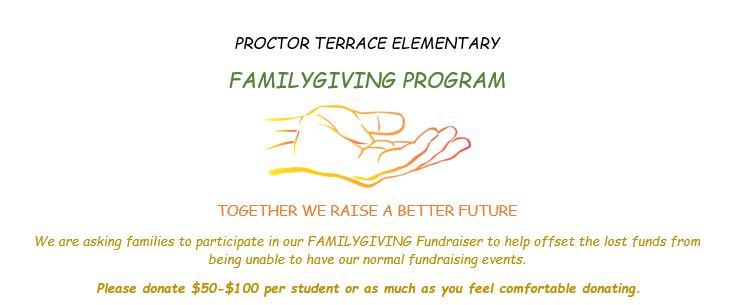 Due to this unprecedented time of Covid-19 our biggest fundraisers have been cancelled. Spring Dinner, Dance & Auction (DDA 2020 & 2021) and our 2020 Back to School WalkaThon were cancelled, and Back to School FamilyGiving was postponed. These fundraisers have historically provided 2/3rds of the funding for the $90,000 PTA budget each year, which typically pays for teacher supplies, student supplies, computers, garden coordinator, educational programs, art docent supplies, science enrichment, campus improvements, sports, annual plays, and field trips throughout the year.
This year is different. We have significantly reduced our budget to about $30,000 since many of the things that PTA pays for such as field trips, sports, and theater have been cancelled. However, we are continuing to provide learning enrichment supplies for every student, garden support, and teacher support tools. The needs are a little different this year, but there are still needs to support learning.
This year's budget is relying heavily on funds raised in prior years, as we dip into savings to close a $13,000 funding deficit. In order to close this deficit, and ensure that Proctor Terrace continues to support teachers, students, and maintain our campus, we are asking all families that are able participate in FamilyGiving. These funds are needed for teacher and student support during Distance Learning, and also to ensure that funding is available to support in person activities and enrichment when we return to campus.
Thank you for your tireless support of your child here at Proctor Terrace Elementary. This past year has been profoundly challenging for our community and the PTA volunteer Board is working hard to keep morale up with teachers, students and families. We parents need to work together to accomplish our goals.
With Gratitude,
PTA Volunteer Board
Checks payable to Proctor Terrace PTA can be mailed to the school address below
___$25 ___$50 ___$100 ___$150 ___$200 ___other
Proctor Terrace PTA
1711 Bryden Lane
Santa Rosa, CA 95404
Tax ID: 94-6173253
Your donations are a tax write-off, if you need a receipt please provide your contact information.